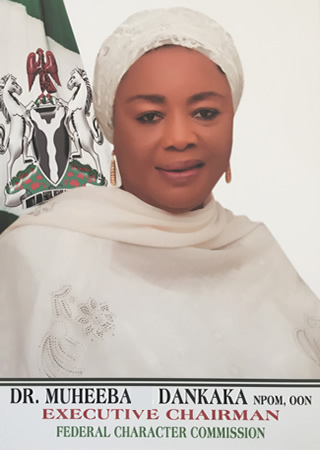 About The Commission
The Federal Character Commission (FCC) is a Federal Executive body established by Act No 34 of 1996 to implement and enforce the Federal Character Principle of fairness and equity in the distribution of public posts and socio-economic infrastructures among the various federating units of the Federal Republic of Nigeria.The provisions of the 1999 Constitution in Sections 14 and 153 consolidated the establishment of the FCC for operation in a democratic system of Government.
One of the Federal Character Commission duty is to work out an equitable formula, subject to the approval of the President, for the distribution of all cadres of posts in the civil and public service of the Federation and of the State, the armed forces, the Nigerian Police Force and other security agencies, bodies corporate owned by the federal or a State Government and Extra-Ministerial Departments and parastatals of the Federation and States.
Mission
Chanelling public investments towards sustainable development.
Vision
Achieving sustainable national consciouness to which all Citizens can subscribe with conviction